Yvonne, my wife of 37 years, passed away after losing a brave battle with cancer of the vulva. She was just 13 days' shy of her 80th birthday.
Before she was diagnosed, we'd had big plans. I was about to retire; long weekends away and long days together beckoned. But quickly, Yvonne went from being bouncy and buoyant to bed-bound. She was in pain, all the time. Pain she strived to hide from friends and family, to spare the ones she loved most even a small share of her suffering. She was an amazing woman, my wife.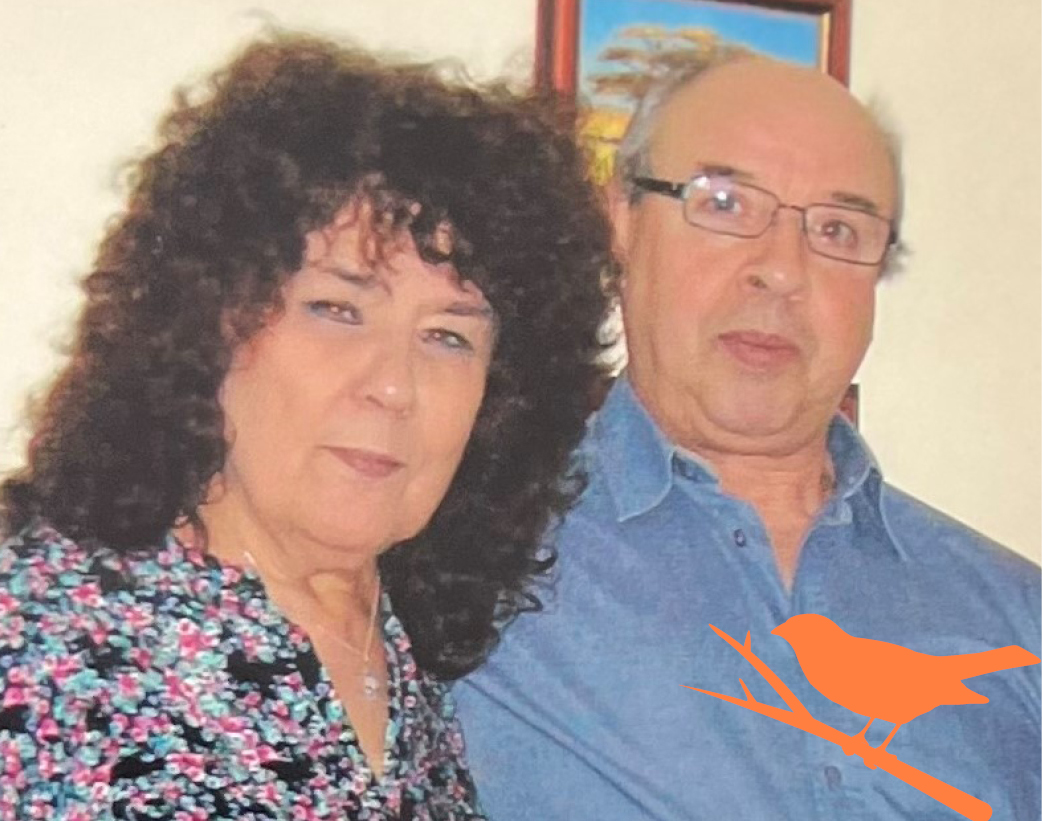 I stopped working to help take care of Yvonne at home. I sat with her. Read with her. Bathed her. And moved my bed downstairs so I could still sleep next to her.
Because although she was in and out of hospital, her wish always was to remain at home –to receive care in the place she felt most comfortable in.
I'd heard of ellenor, but mainly through its local charity shops. I didn't know what it actually did or about hospice care. But when ellenor's Adult Hospice @ Home team stepped in to care for Yvonne from our home, I got an insight into the depth of ellenor's support. One I'll never forget.
vonne's nurses – Linda, Dani, and the Tinas (there were two) – were incredible. They managed all aspects of Yvonne's condition. They controlled her symptoms; alleviated her excruciating pain. And, even when the deterioration of Yvonne's health began to accelerate, they were ever-present in our lives. Calm. Considerate. Caring. Compassionate.
ellenor helped me, too. There were times when I felt, somehow, that I wasn't doing enough for Yvonne. When I was worried, tired – already grieving for the world we'd built together. Linda and her team just knew what we were going through; the emotions we were feeling.